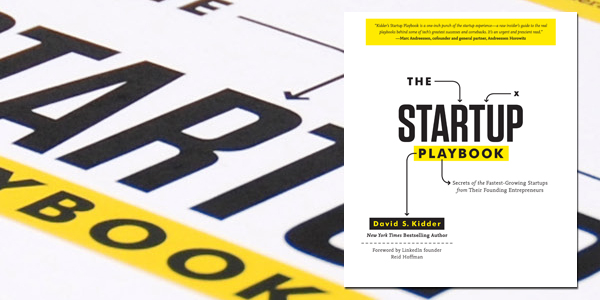 Best-selling author, David Kidder, has come out with a new book, The Startup Playbook, which has interviews with many of today's most successful entrepreneurs, from Caterina Fake (Flickr) to Elon Musk (Paypal, SpaceX and Tesla Motors). While you get their own personal stories in great detail, its also the story of the modern American economy. There aren't too many manufacturing companies, except those started by Elon Musk. They, for the most part are Internet entrepreneurs.
It was interesting to read Steve Case's story. He is perhaps the most well known of all of the entrepreneurs that Kidder interviewed, but you forget what a visionary he actually was. AOL was launched back in 1985 when only three percent of the American people had Internet access. I'm sure only slightly more knew the Internet existed at that time. Personal computers and laptops were only just catching on.
You can draw some interesting lessons from the group (as Kidder does), but things like first mover advantage still mean a lot and other obvious things like perseverance and hard work play critical roles as well.
The past two decades have truly been an incredible time for entrepreneurs. It will be interesting to see if the next two are as fruitful, particularly if the new Maker Revolution takes off, which promises to change not just how we connect with each other and gather information, but how we work and manufacture things.