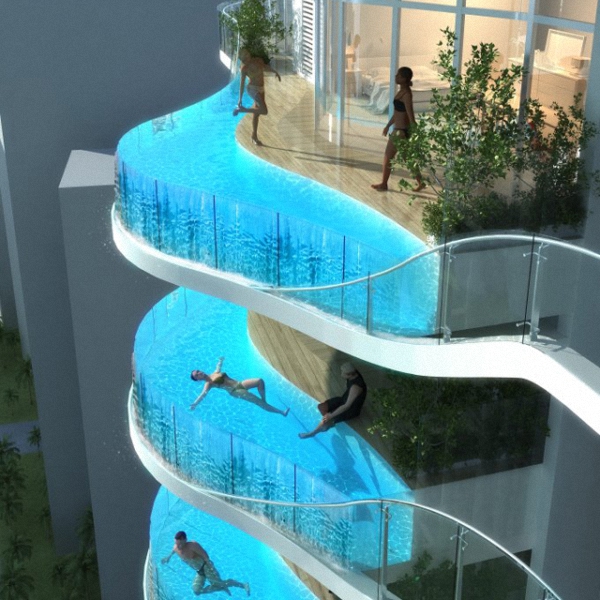 Every once in a while you see something that really knocks your socks off. I first saw this over at MyModernMet.com. Here's what the author had so say:
Known as Aquaria Grande, it's comprised of two 37-story towers that boast modern and unique architectural design with several high-end amenities. With over 200 apartments, each unit features three-sided natural light which also allows for cross-ventilation. There is an indoor club house that includes a gym and sauna, three levels of vehicle parking space, and a sustainable podium garden. Making eco-friendliness a priority of the towers' modern design, the structures include energy efficient glass facades to reduce energy consumption.

Obviously we would all like to live there as long as you aren't afraid of heights. But it's really inspiring just to see how creative people can be. Of course this is probably over looking a horrific slum in Mumbar, but that is a story for another day. I guess when your home is this beautiful you become the view, rather than the other way around.