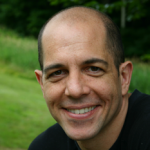 Mark Spellun is a media entrepreneur. In 2004, he launched Plenty, a nationally distributed magazine which was at the forefront of covering the emerging green consumer and business revolutions.
Plenty was a magazine designed to get people excited about the environment and saving the planet. Each issue was packed with stories of the people, technologies and ideas that were changing our world.
Plenty was a true independent startup, but one that grew into a strong national brand eventually sold throughout the country in places like Whole Foods, B&N, Target and CVS. Plentymag.com delivered daily tips on how to reduce your carbon footprint, covered the latest eco-friendly products, and analyzed the most important political and economic trends.
Mark has appeared on NBC, MSNBC, Fox & Friends and Fox Business as well as numerous local television and radio appearances to talk about green business and the modern consumer. Previously, he worked at the Economist Group. He has an MBA from the University of Oxford.