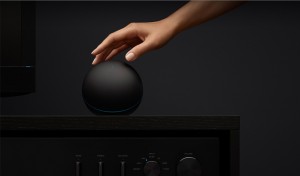 Google's latest product, the Nexus Q, is a home media player that allows you to play video from the Web on your TV. The concept of the product is not revolutionary, but the fact that it is manufactured in the United States is. Companies such as Apple have long since become US design boutiques that outsource all of their manufacturing to Asia. It's probably too early to call this a trend, but The New York Times describes the situation like this:
It's a trickle, but some American companies are again making products in the United States. While many of those companies have been small, like ET Water Systems, there have also been some highly visible moves by America's largest consumer and industrial manufacturers. General Electric and Caterpillar, for example, have moved assembly operations back to the United States in the last year. (Airbus, a European company, is said to be near a deal to build jets in Alabama.)

There is no single reason for the change. Rising labor and energy costs have made manufacturing in China significantly more expensive; transportation costs have risen; companies have become increasingly aware of the risks of the theft of intellectual property when products are made in China; and in a business where time-to-market is a competitive advantage, it is easier for engineers to drive 10 minutes on the freeway to the factory than to fly for 16 hours.